About Us – A PR & Communications Firm
Insight. Influence. Impact.
Scott Public Relations: Experts in Healthcare, Insurance and Technology Public Relations
Scott Public Relations is a boutique, full service PR & communications firm that specializes in healthcare and insurance sectors and the technologies that enable them. Our passion is improving people's lives with innovative ideas and services, transforming the world in the process.
How people are influenced and informed is an ever-changing ecosystem. Scott Public Relations uses the latest proven theories as a PR & communications firm for impactful communications – the PESO model, bringing you expertise in earned media, social/shared media, owned media (brand journalism), and paid media. We help you find the right combination for your brand, and then deliver flawless execution for optimal results.
Scott Public Relations is a woman-owned and operated business.
Elevate the health of our nation and the world through our circle of influence, collaboration and communication. We are dedicated to inspiring and achieving market success, sustainability and positive change.
We are the team of impassioned communicators and activists who promote and advocate for companies and organizations of all sizes that are improving lives by bringing disruptive enhancement to health care, insurance and their technologies.
Awards & Achievements in Healthcare PR
Scott PR's game changing tactics for raising awareness of the value of systems-driven medicine, of medication management for seniors, the imact of research on end-of-life care, and other initiatives as a PR & Communications Firm is recognized by numerous awards.
Scott PR has been instrumental in introducing numerous groundbreaking innovations in the healthcare, technology and insurance industries, such as:
AI-driven care decisions and automation
Automated claims management
Case management
Consumer-driven healthcare
Hospital medicine
Integrated delivery systems
Medication management
Personalized medicine
Predictive analytics
Telehealth
Virtual care
Joy Scott, President & CEO
Communications innovator, industry expert, author, entrepreneur, passionate about initiatives that improve our world.
Read Full Bio Here
Healthcare media relations and PR expert. Creative, insightful, tenacious, driven.
Social media & digital guru, connects clients and client messages with the people they want to reach.
Making all things digital for superb performance and brand enhancement.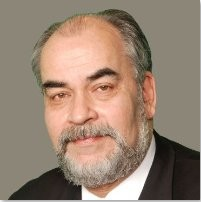 Former journalist and editor, super-connector throughout the insurance sector.
Super-knowledgeable about healthcare; editor/reporter on this industry for three decades.
Washington D.C. based former reporter and public relations expert.
Seasoned B2B and B2C expert in healthcare communications and content creation.
Tying everything together for clients and for the team, promotes Scott PR industry thought leadership.
Research with a public policy perspective, manages agency social media and content creation.
Chief Financial Officer, controller, and general manager, go-to for all things business.
First amendment attorney turned PR counselor and influencer; Washington D.C. connector. More.
Developing purpose-driven brands and communications in healthcare and social service sectors.
Founded market research firm Public Values; dives deep into opinions about health care and public issues.
Highly respected executive in financial and investor relations communications. More.
Dynamic sales executive with a love for young, emerging companies. More.
Ours is a global society. Scott Public Relations has experience introducing products into U.S. markets as well as promoting U.S. products and services in major world markets. Joy is a past-president and current member of Public Relations Boutique International, an international network of boutique PR agencies, offering insights and on-the-ground resources from London to Rome to India to Australia, as well as specialists across the U.S.
To learn more about the organization, visit www.prboutiques.com.
For 25+ years, Scott Public Relations has supported organizations that help children living in underserved communities to grow, thrive, and lead productive lives. We invite you to join us in supporting these wonderful organizations listed below. Here are photos of some of our "SPR kids" who live throughout Central America, South America, and Asia.
ChildFund creates an environment of hope and respect for children in need in which they have opportunities to achieve their full potential, and provides children, families and communities with practical tools for positive change.
Unbound supports children, young adults and the elderly who need food, education, employment and encouragement across the globe.
The Guardian Angel School's motto is "Reaching the future through faith, study, and vision." The school provides a unique educational and community experience for its students, many of whom are living in disadvantaged situations. Scott PR supports Guardian Angel and its work through volunteer projects and fundraising.